4 Door Broncos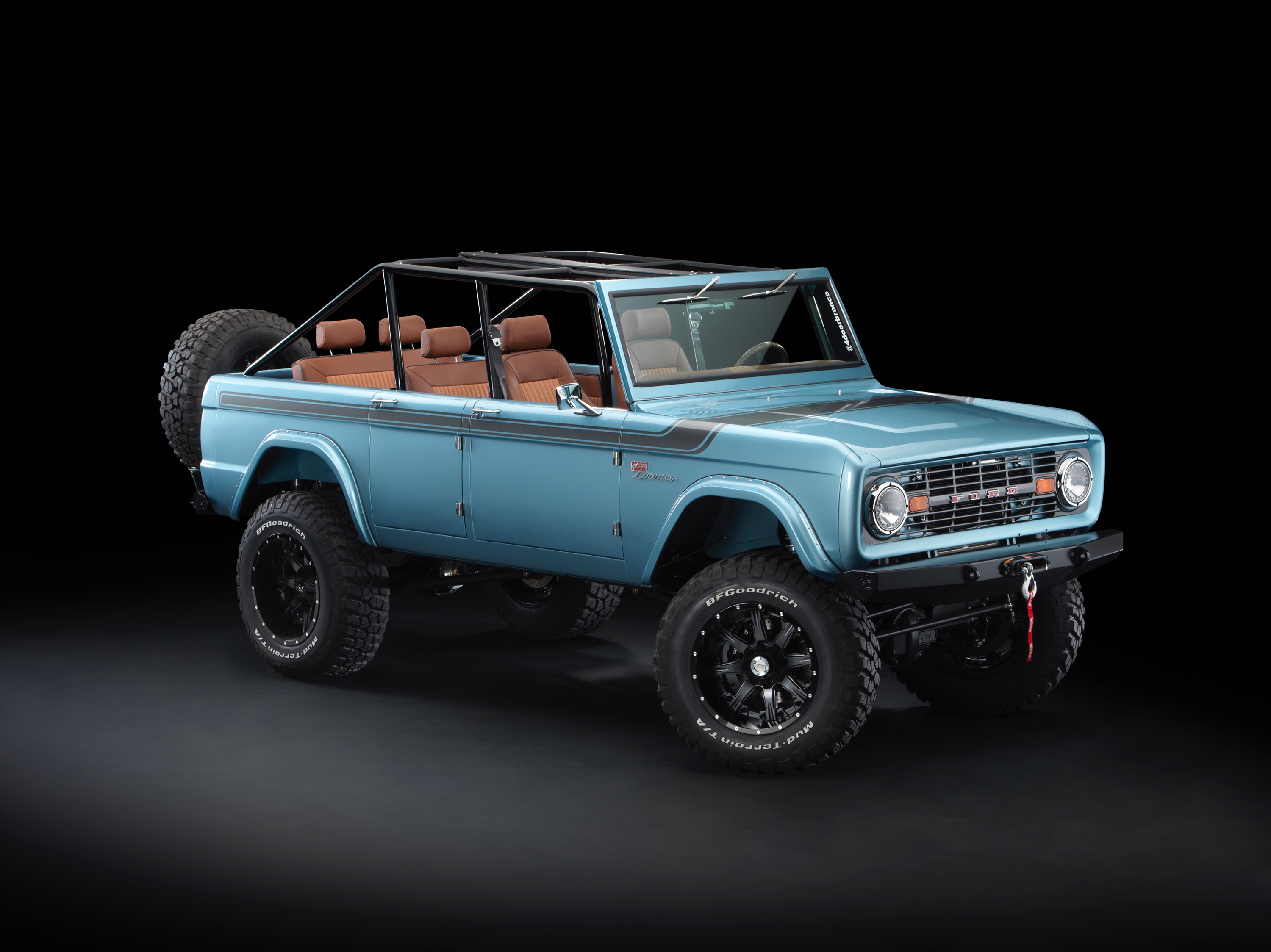 4 Door Bronco
You may have heard that Ford Motor Company is bringing back the Bronco in 2020. As a thank you, we built the baddest Bronco in the world…a Roush supercharged Coyote 5.0L 4-door early Bronco with a modern 6-speed transmission and tons of custom features!
This project has gained a lot of interest world-wide and numerous sponsors have partnered with us to meet our goal. The result is going to be a 670HP fire-breathing stallion that will feature a state-of-the-art drivetrain and amenities.
Sponsors for the build include; Roush Performance, Yukon Gear & Axle, Currie Industries, EPAS, Centech, MPT Custom Tunes, Wildhorses 4x4 and countless others!
We were asked to feature the Bronco on the world's largest automotive stage… SEMA, where it was displayed in the Yukon Gear & Axle booth. Up against the best vehicles there in the Battle of the Builders competition, it placed in the top 10 in the Truck/Off-road category. Since then, has won numerous awards including Gran Turismo's best 4x4 of SEMA 2017.
Make sure to check out our YouTube channel to follow the latest on this truck and other happenings in our shop as we continue to build  the best Broncos around!