NIL8 for United Pacific Industries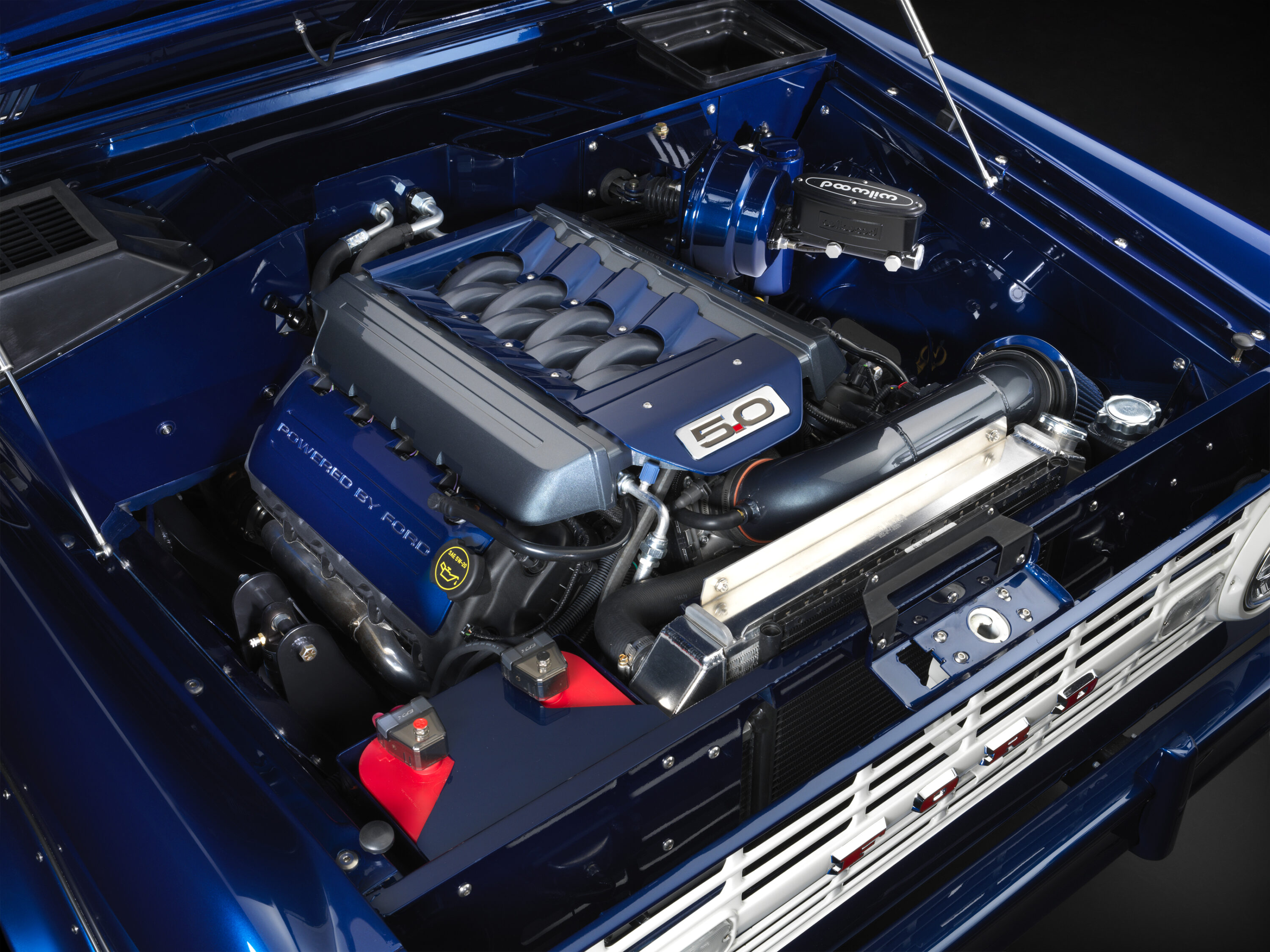 NIL8 built for United Pacific Industries
Refined yet capable, this Bronco is in a league of its own. A "Top 10 Truck" at SEMA's Battle of the Builders 2018, it comes equipped with the highly touted 5.0L Coyote engine paired with a 4R70W automatic overdrive transmission custom built by Bowler Performance.
Many custom features are showcased on the build, including a custom modular front clip and a first of its kind roll cage integrated into the all-new frame that is even stronger than stock. In order to make the smoothest ride possible, the suspension was designed from scratch by Black Beard Broncos. It is a 4-link front, 3-link rear set up complete with Fox coil-over shocks. Other components on this are A/C, a double-din touch screen stereo, and the custom leather interior.
If you would like a Bronco that turns heads both at the show and on the road, you should strongly consider out Platinum Edition Restorations!