We've done it before, and we're doing it again. Taking reservations now for our newest build…
The 2021 Ford Bronco 6×6 MIDNITE Edition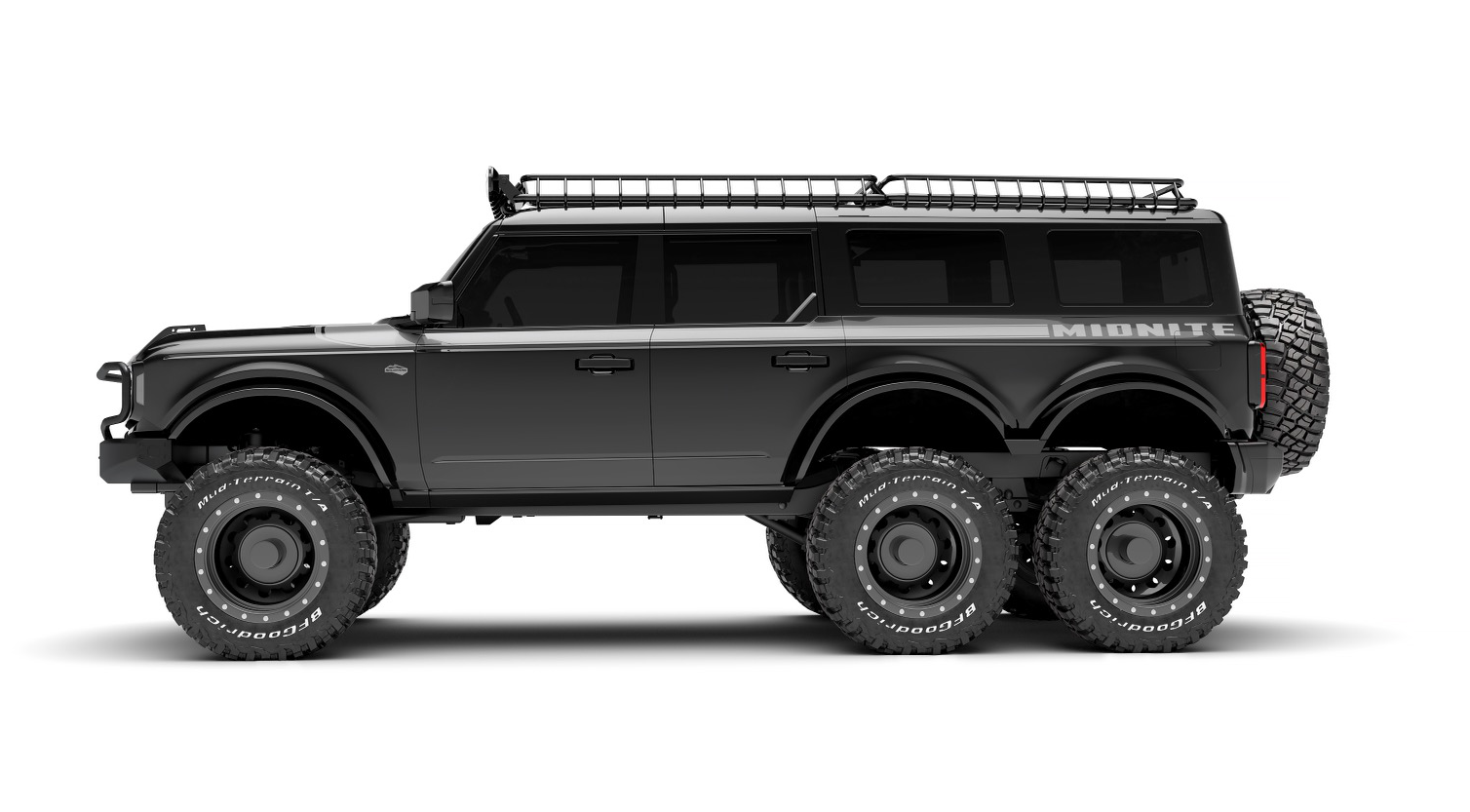 Our biggest baddest build yet… we're excited to offer you this 6×6 Ford Bronco beginning in 2022.
"We have become known for stretching vintage Broncos and we have gotten tons of questions from customers wanting to see a stretched version of the 2021 Bronco." – Erik Barnlund, CEO of Maxlider Brothers Customs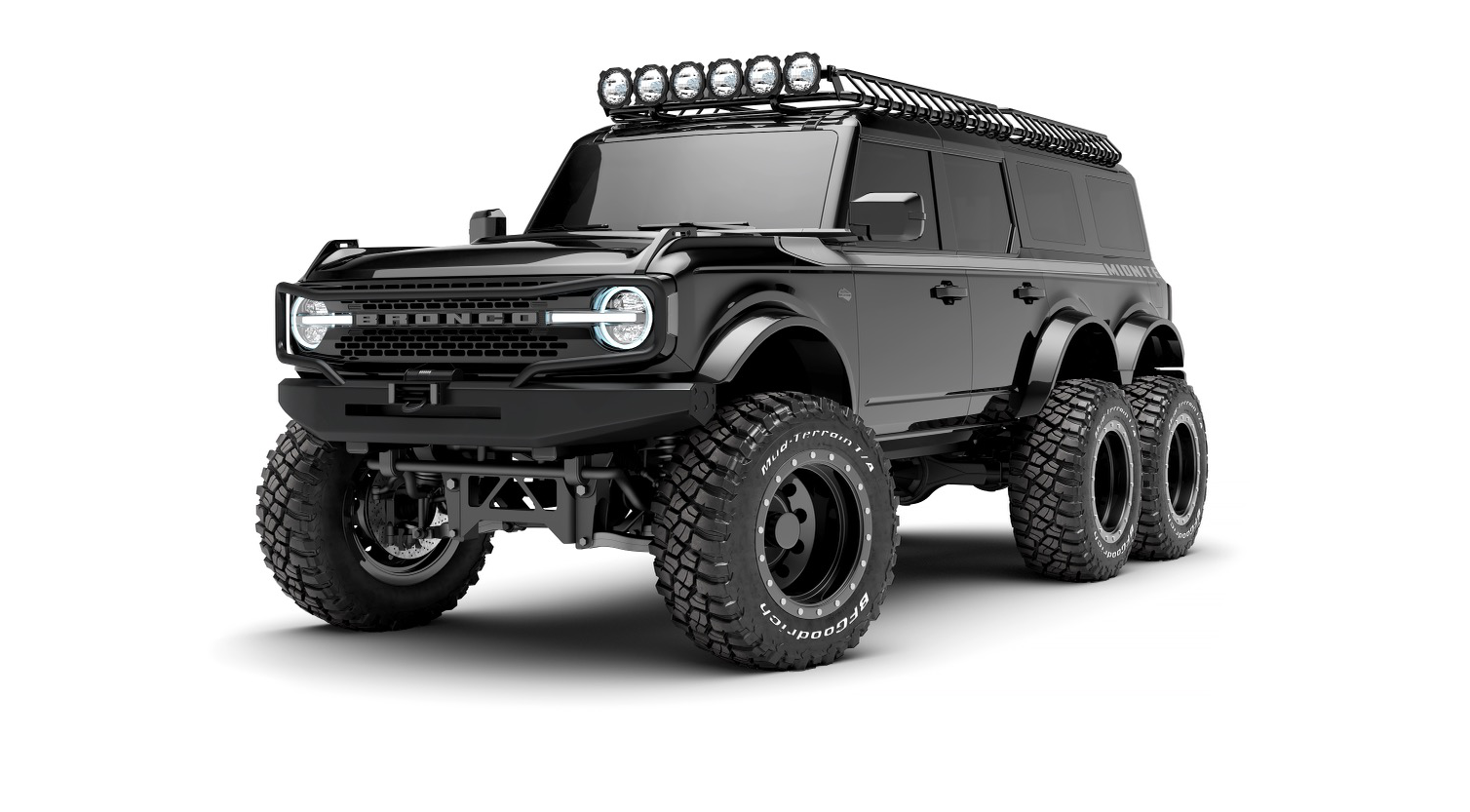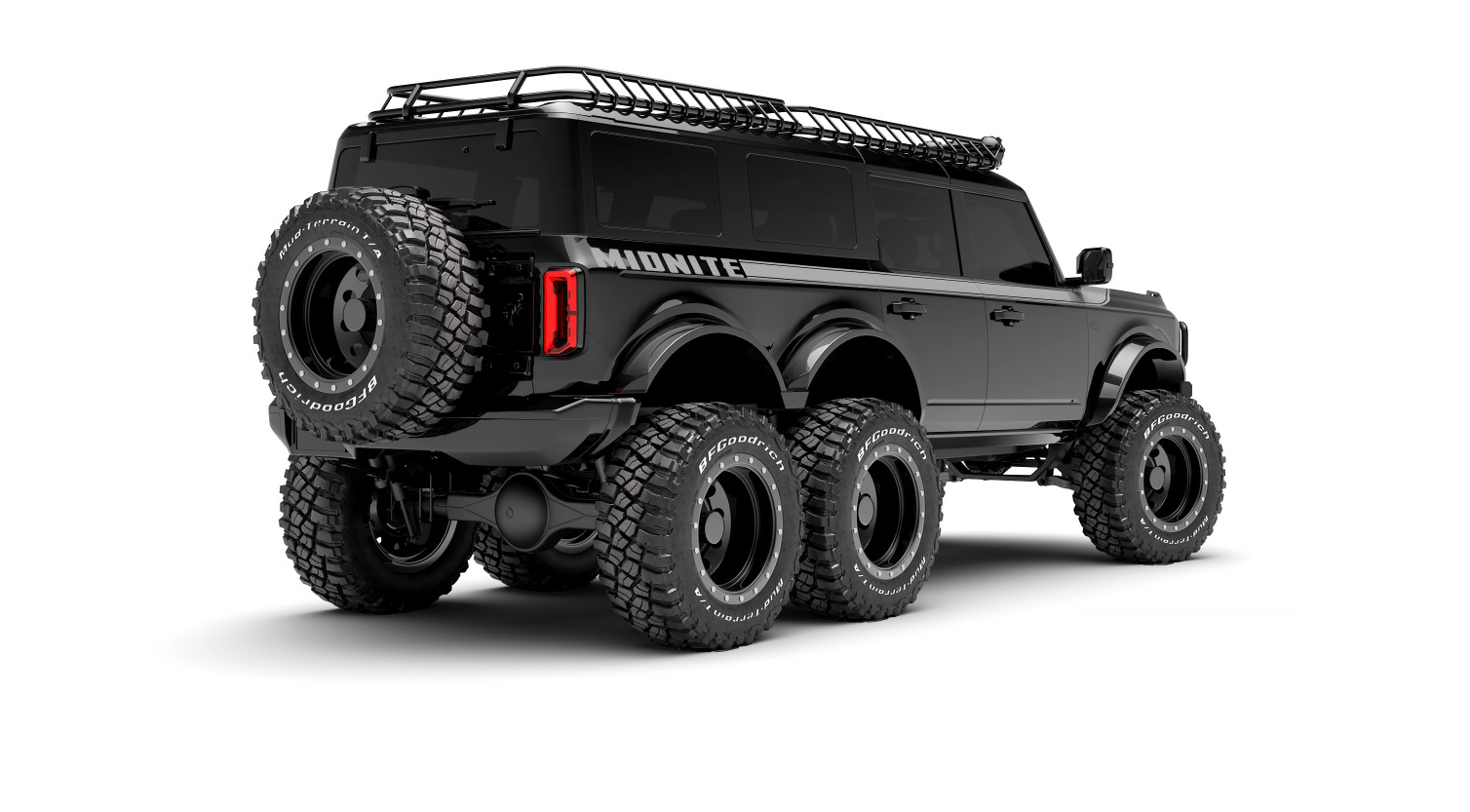 The Bronco 6×6 MIDNITE Edition offers an additional rear axle and expands the interior space, it also offers an optional third row of seats.
More details to come! Prices start at $399k
Reserve your 2021 Ford Bronco 6×6 MIDNITE Edition today.