The highly anticipated MAXLIDER 2019 Ford Ranger edition will be available at a Ford dealership near you THIS summer!
For years, Ford Dealers and Ford truck enthusiasts have asked Maxlider Brothers Customs to put our spin on modern F-150's, F-250's and Raptors. With a huge demand for our customized Broncos, we just couldn't add another line of service to our business…UNTIL NOW!
We are SUPER EXCITED to announce that we will be upfitting the new 2019 Ford Ranger to be sold at Ford Dealerships all across the United States!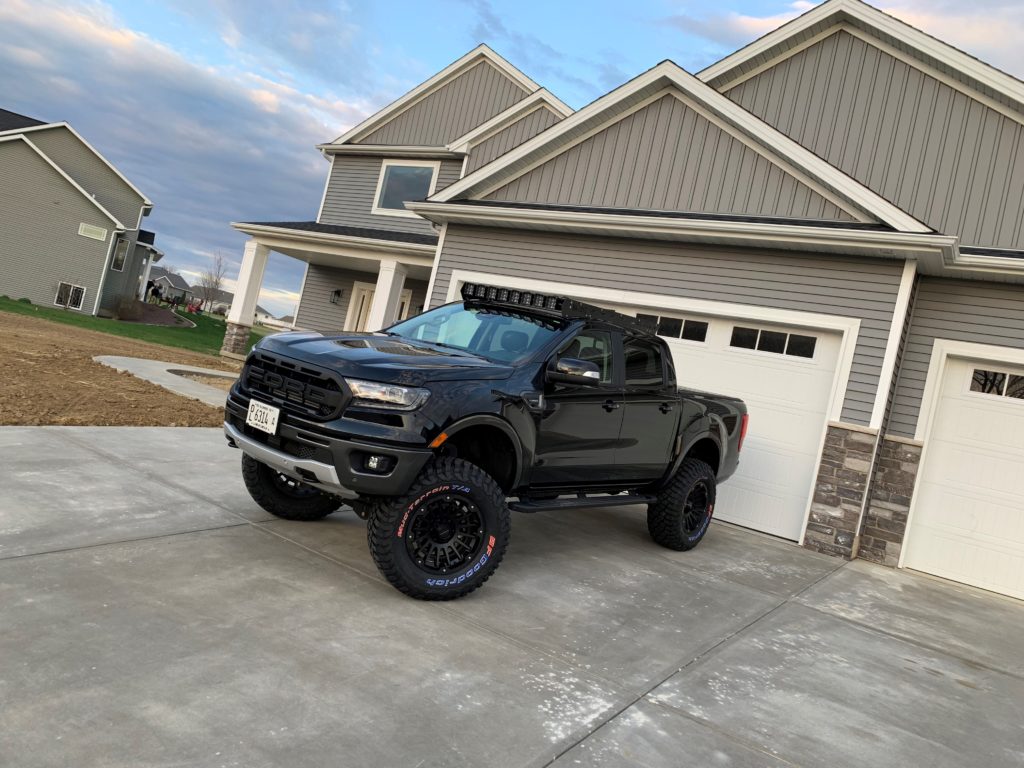 Why the 2019 Ford Ranger and why now?
Ford Motor Company has stated that the 2021 Bronco and new Ranger will share a platform. We are blessed to be known as the Bronco Experts, so we decided we would become the foremost authority on both the new 2021 Bronco AND the new Ranger, too!
We didn't predict how much we would love the new 2019 Ford Ranger the first time we drove the truck. The performance was addictive and it was obvious that a little Maxlider Brothers Customs influence could make the new Ranger a serious-minded 4×4.
For months we have been diligently working on 2019 Ranger R&D with some of the biggest aftermarket manufacturers in the industry like BDS Suspension, Fox Shocks, BFGoodrich, Rabid Customs, RazerRack, OffroadLEDBars and more. Together, we have been designing, testing, refining and improving the performance of the 2019 Ford Ranger…and what we have come up with is going to BLOW YOU AWAY!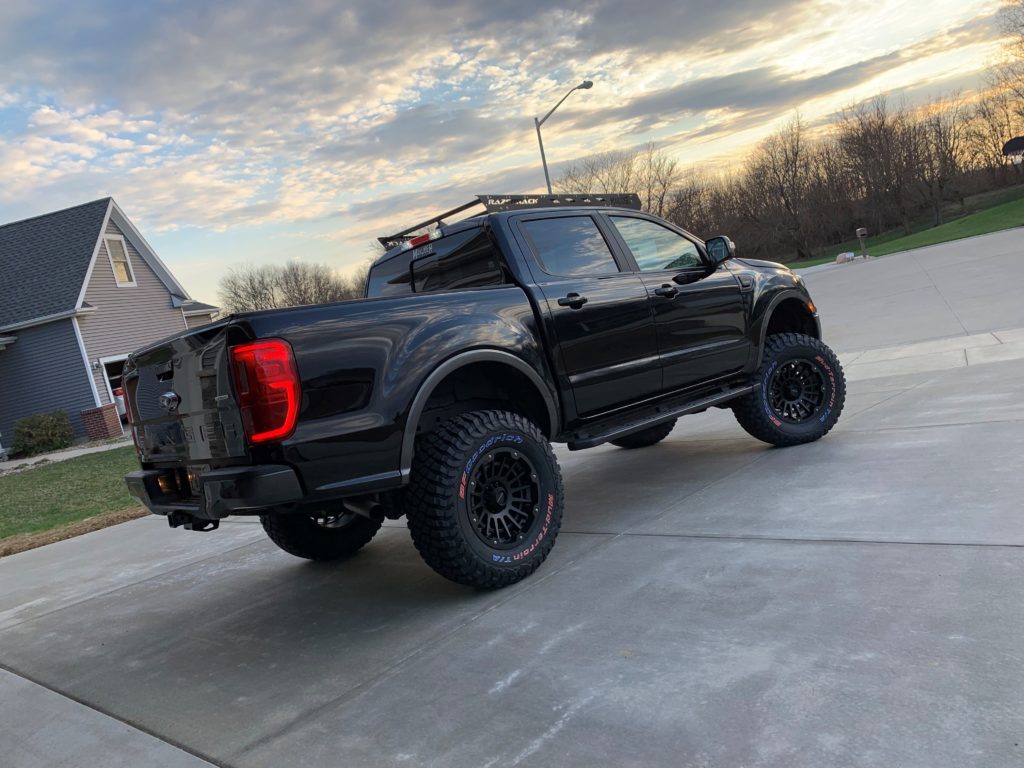 The 2019 Edition Maxlider Brothers Customs MX4 – What's Included:
Finally, we are ready to present the details for the MAXLIDER Edition 2019 Ford Ranger!
To begin, we recommend you purchase the fully loaded 2019 Ford Ranger with Lariat package (FX4, towing, sport appearance, leather, technology package).
We upfit your new 2019 Ford Ranger with Lariat package with the following custom features:
80+ additional rear wheel horsepower (tune & intake pipe)
Premium 6" Suspension lift kit which will include Fox coil-over shocks on front and Fox shocks in rear. The only 6" Ranger lift kit in the US!
35" BFGoodrich tires (your choice of KO2 All- Terrains or KM3 Mud-Terrains)
18×9" Maxlider edition MX4 wheels (with painted rings to match truck color if desired…your choice)
Maxlider edition MX4 roof-rack with eight 4" LED lights
Off-road LED fog lights
Maxlider edition MX4 metal grille with backlit logo
Maxlider MX4 side badges
Embossed Maxlider MX4 headrests
Dash pod with boost gauge and transmission temperature gauge
Maxlider edition MX4 side steps
Find a Ford Dealer Near You
Are you interested in more information or ready to discuss your custom MAXLIDER Edition 2019 Ford Ranger? Click here to submit your information
Ford Dealers
Do you own a Ford dealership, and want more information about carrying the MAXLIDER Edition 2019 Ford Ranger at your dealership? Click here to submit your information
Thank you for your support of Maxlider Brothers Customs! For any other questions, please call/text: 331-308-BROS (2767)