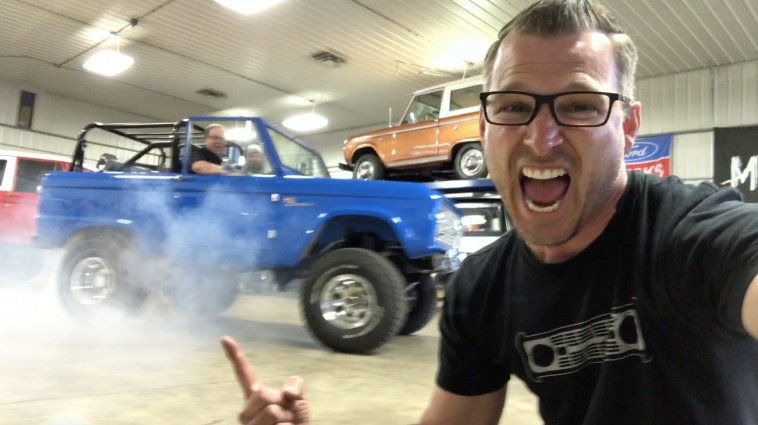 Did you see us? Maxlider Brothers Customs, your favorite custom hot-rod shop, was recently featured in the national eBay "Fill Your Cart with Color" ad campaign.
Thirty-four seconds into the ad, which shows companies with a personality that sell on eBay, you can see Maxlider's Erik yelling into the camera as a modified 1969 Ford Bronco LUBR peels out of our shop here in Bloomington, IL.
Our one second of national air time didn't go unnoticed. Since the ad first aired back in June, we've received questions, social media comments, emails, and texts about the ad every day. We want to thank all of you who saw the ad and reached out to us. Your support makes our amazingly fun work even better.
https://www.youtube.com/watch?v=ZBcl7oqKtvE
We were first approached about the ad by eBay's Talent Agency. They wanted to represent eBay Motors in the ad with a clip that really stood out, and they thought we could deliver that. It didn't take long to come up with the idea and shoot the quick video. Out of thousands of clips, they added ours alongside other colorful snapshots of companies from around the world. "This is how these real enthusiasts from different parts of our country — who are featured in our new TV ad — are bringing color to the world in their own ways," said eBay's Hal Lawton.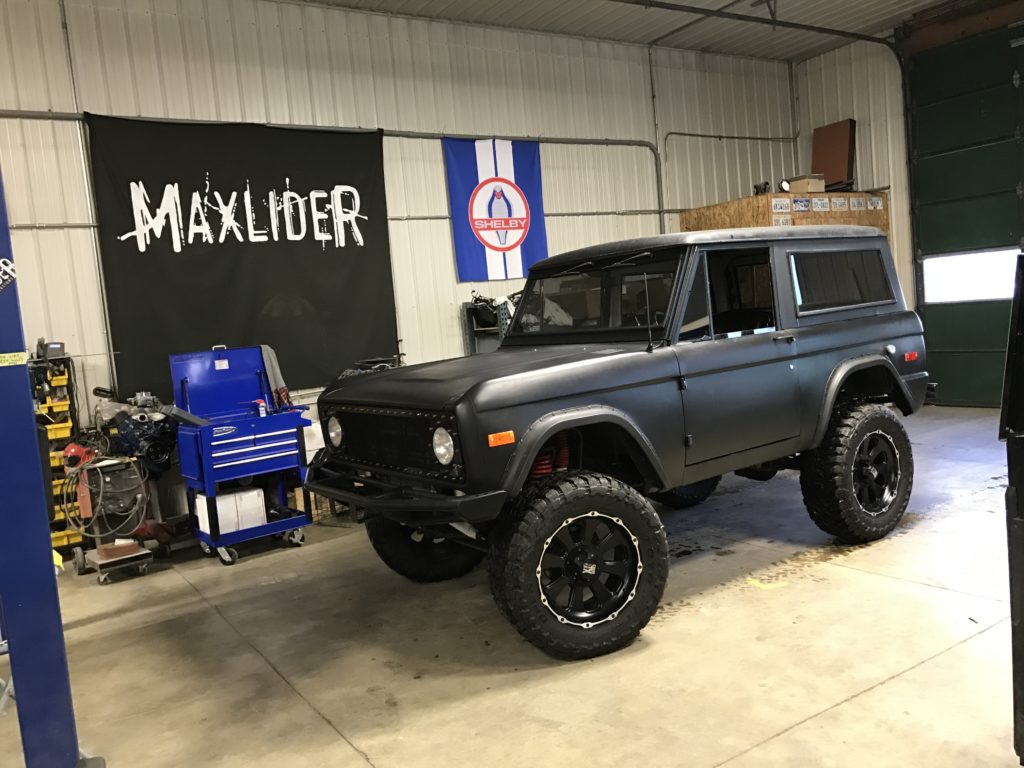 Maxlider Brothers followers tune into our Instagram and Facebook pages each day because they connect with how much color, personality, and energy we put into our custom builds. Our purpose as a company is to help people create memories with their families that last a lifetime, and we just happen to love what we're doing at the same time. And being recognized and having others interested in what we do and how passionate we are about it is truly an honor and a blessing.
In late July, we were also featured in the popular eBay Motors Blog. The article, Maxlider Brothers Customs: A Business Built on Passion for Ford Broncos, took a look at our crazy journey over the past four years, which has included moving more than 300 vehicles through our shop.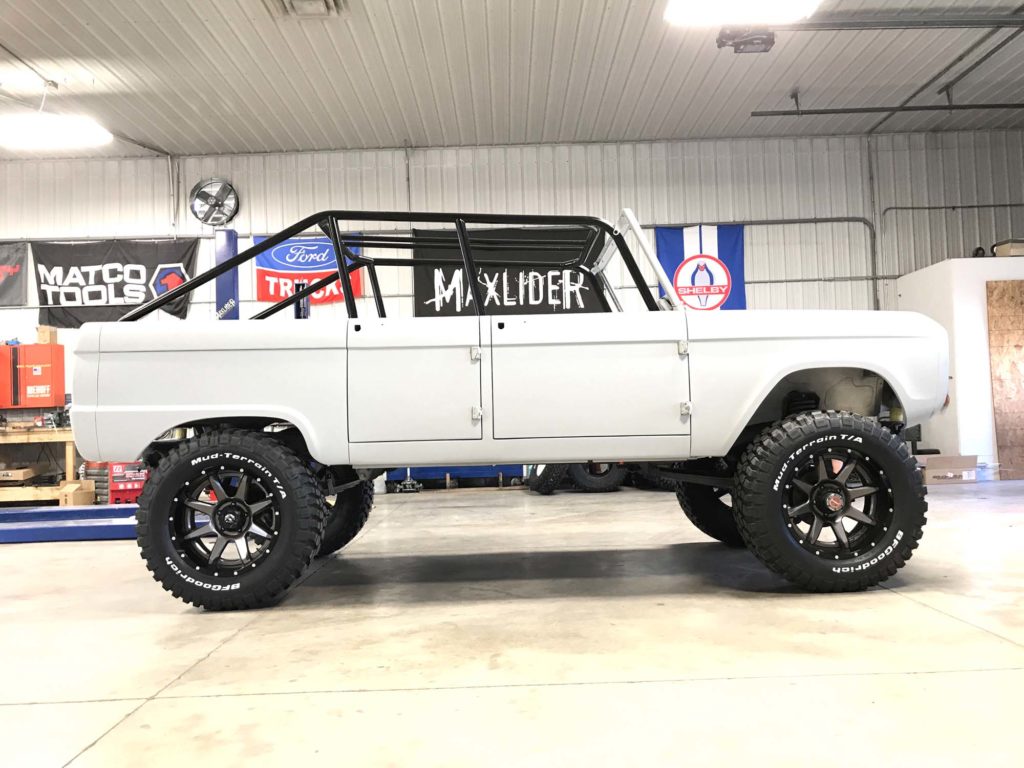 Our next big adventure will be the SEMA Show in Las Vegas, which is just around the corner. Our team is finishing The Four Horsemen–our custom 4-door Ford Bronco that you can see at the show October 31 – November 3.
Follow our colorful work here at MaxliderBros.com, and by following us on Facebook and Instagram.